The Best Collection of Homes & Apartments, Villas and Hotels in Andros
Pick Your Ideal Property that fits your budget and travel style
We offer you a wide selection of unique properties with big diversity and breadth of choice. Luxury Villas with breathtaking views & Traditional or Modern Homes with unique amenities are some of the property types you'll find.
Why Choose to Stay with Explore Andros?
Trusted by over 7,500 satisfied guests from all around the world. We know know how to make your stay in Andros a memorable one.
More Than 1500 Positive Guest Reviews
Years Of Experience In Tourism Industry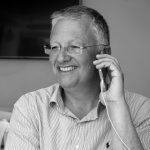 Andros is the place where I grew up in the summers, mainly during the holidays. The establishment of Explore Andros as a travel agency came in 2018 with my decision to become a permanent resident on the island and enter in the area of tourism and hospitality business . Providing accommodation services with full management of different tourist properties, tour excursions with groups but also experiential activities and adveture as well. Aiming to be pioneers and quality, we always work with the best to have the visitors of Andros excited returning to their homelands.
By FAR the best property I have stayed in, & by FAR the best host. The house is stylish and exquisite, you will probably never find a place like this or the price again.
This feels like a genuine Greek home and is all the better for it. We loved staying here loads of space, great location less than a minute form the beach, good views and relaxed atmosphere. The Travel Agency is always available and helpful. RECOMMENDED
The Villa was simply amazing: just as beautiful as the photos - if anything, the photos dont do it justice. The Travel Agency was super helpful and very responsive with all our queries. The space was sparkling clean and very high spec. We'll definitely be going back!