Set on a complex of several autonomous homes with separate entrance, this property offers cool aesthetics, breathtaking view of the Aegean gulf of Batsi.
In front of your eyes sea, steamers go while in the foreground a large pool, with pool in pool children, constantly observes the modern standards of cleanliness.
One sunset on the terrace of Lime is enough to relax, to forget, to enjoy the view!
*Exact Location provided after booking
Why Choose to Stay with Explore Andros?
Trusted by over 7,500 satisfied guests from all around the world. We know know how to make your stay in Andros a memorable one.
More Than 1500 Positive Guest Reviews
Years Of Experience In Tourism Industry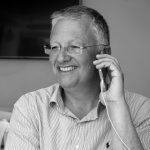 Andros is the place where I grew up in the summers, mainly during the holidays. The establishment of Explore Andros as a travel agency came in 2018 with my decision to become a permanent resident on the island and enter in the area of tourism and hospitality business . Providing accommodation services with full management of different tourist properties, tour excursions with groups but also experiential activities and adveture as well. Aiming to be pioneers and quality, we always work with the best to have the visitors of Andros excited returning to their homelands.
Benefits of Booking Directly from us