The Monastery of Panachradou
The Monastery of Panachradou
The Panachrantou Monastery lies on the northern side of Mount Gerakones, hooked like a fortress in the rocky volumes that surround it. Among the countless caves, which the wind was sculpting for centuries, the larger ones were formerly used by monks and as hermitages.
The monastery houses the miraculous icon of the Virgin Mary. It is said to be the work of the Evangelist Luke. Of course, many people call it the monastery of Saint Panteleimon, as the place keeps his sacred skull. Particular value also has the two beautiful post-Byzantine wood carvings, the temple and the entrance door of the narthex.
Due to its steep landscape and architectural layout make you think you are in a labyrinth. The view from the Panachrantou Monastery takes your breath away. You have the feeling that you are hovering over central Andros, Chora and the sea in the background.
The monastery celebrates on July 27 and on August 15. You can access the Panahrantou Monastery from Vouni village or the village of Falika (dirt road).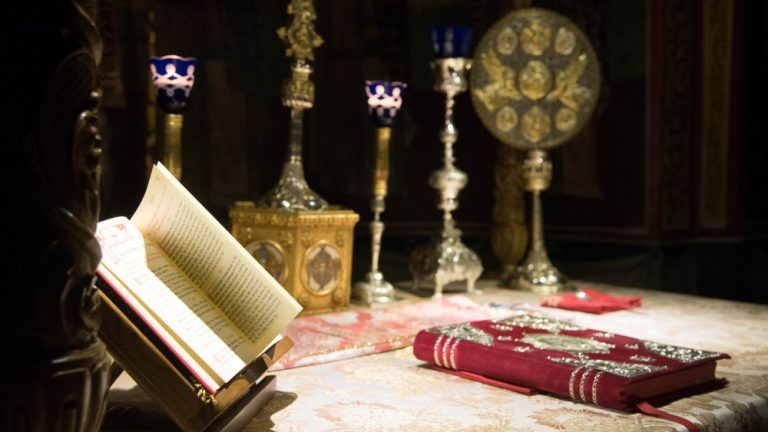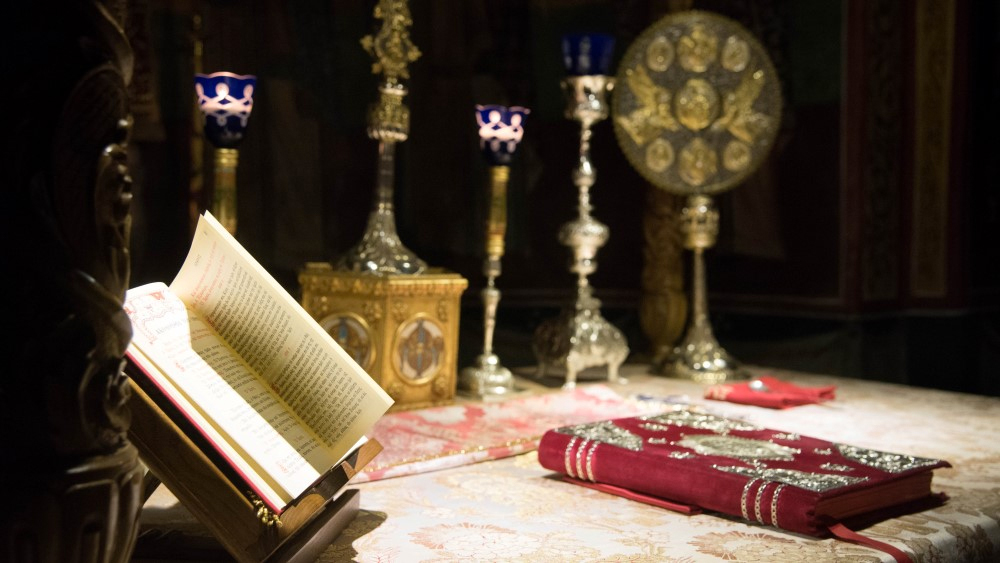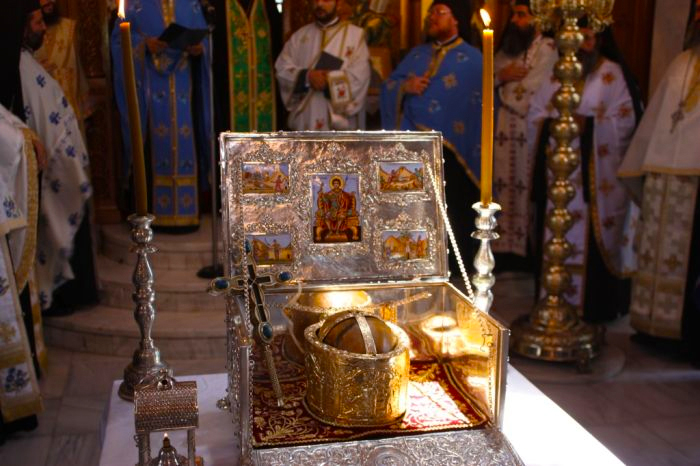 Monastery of Panachrantou throughout the centuries
The truth is that there is not much evidence for the origin of Panachrantou Monastery. Two manuscripts and the local tradition is the basis for the history of Panachrantou Monastery starting in 960 AD. Two monks watching a light coming from the today's site of the Monastery rushed to investigate. After a lot of research, they found the religious icon of the Virgin Mary under a cave and took it with them. The next day the religious icon had disappeared, and the same light reappeared that night at the same spot.
This phenomenon occurs several times, and despite the prayers, the religious icon of the Virgin Mary always returns to the same spot. As a result, the monks eventually settled permanently near the cave. They built a small hermitage. Rumour spread and consequently attracted several monks who forming the first Brotherhood. Nikiforos Fokas, returning from a victorious campaign in Crete, fulfilling a vow, left a lot of money in Panachrantou Monastery. With this money, the monks built the first buildings.
Monasteries Sightseeing Tour
Location of the Monastery of Panachrantou